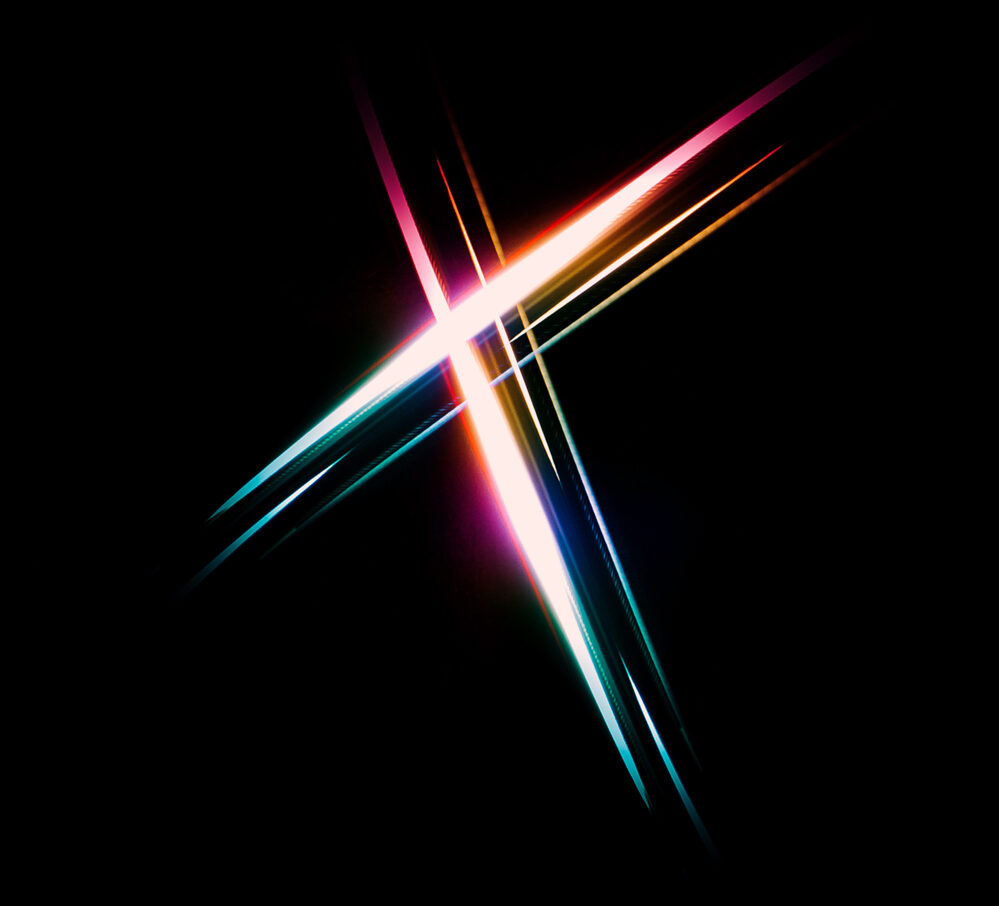 We all leave a mark on this world. What kind of mark is your company leaving?
Mark'd by design, LLC, is a small branding consultancy with big ideas about what it means to brand your company.
Our Beliefs
Branding as a promise
We believe branding permeates beyond your company's visuals into all of the senses. Every touchpoint in your customer's journey is telling a story. When different interactions with your company tell a different story, it causes doubt and confusion.
Branding by promises kept
Something is branding your company. Do you know what it is? What is the reputation of your company? What things are attached and perceived as a consistent experience that people have had with your company? We believe in order to take control of what is branding your company you must actively make and consistently keep your promise. Be a company of your word.
Branding beyond
We believe branding boils right down to ethics. There is a right and a wrong way to do branding. Inconsistencies between who you are and who you are saying you are break trust. 
Branding from the inside out
We believe in order to be perceived a certain way that you must be a certain way. That's why we work with company leaders to help them set the tone for their employees that create people's experience with your company.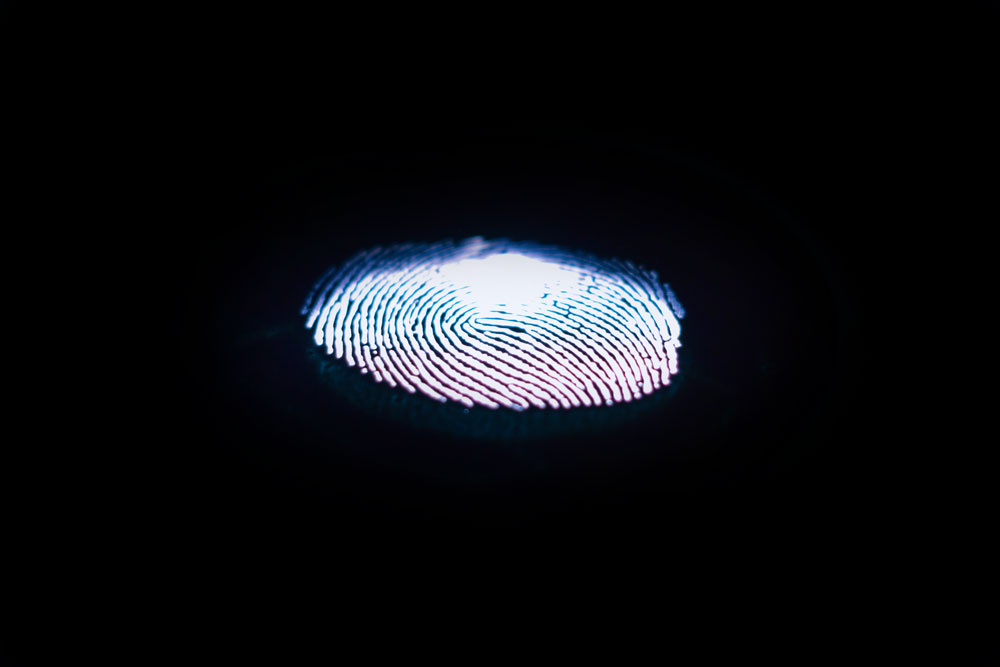 Fingerprints reveal identity
Your company is leaving fingerprints everywhere. We know branding can be complex and confusing. Mark'd by design exists to help company leaders like you gain perspective, break biases, and gain clarity and insight on what your people are experiencing – employee and customer, alike.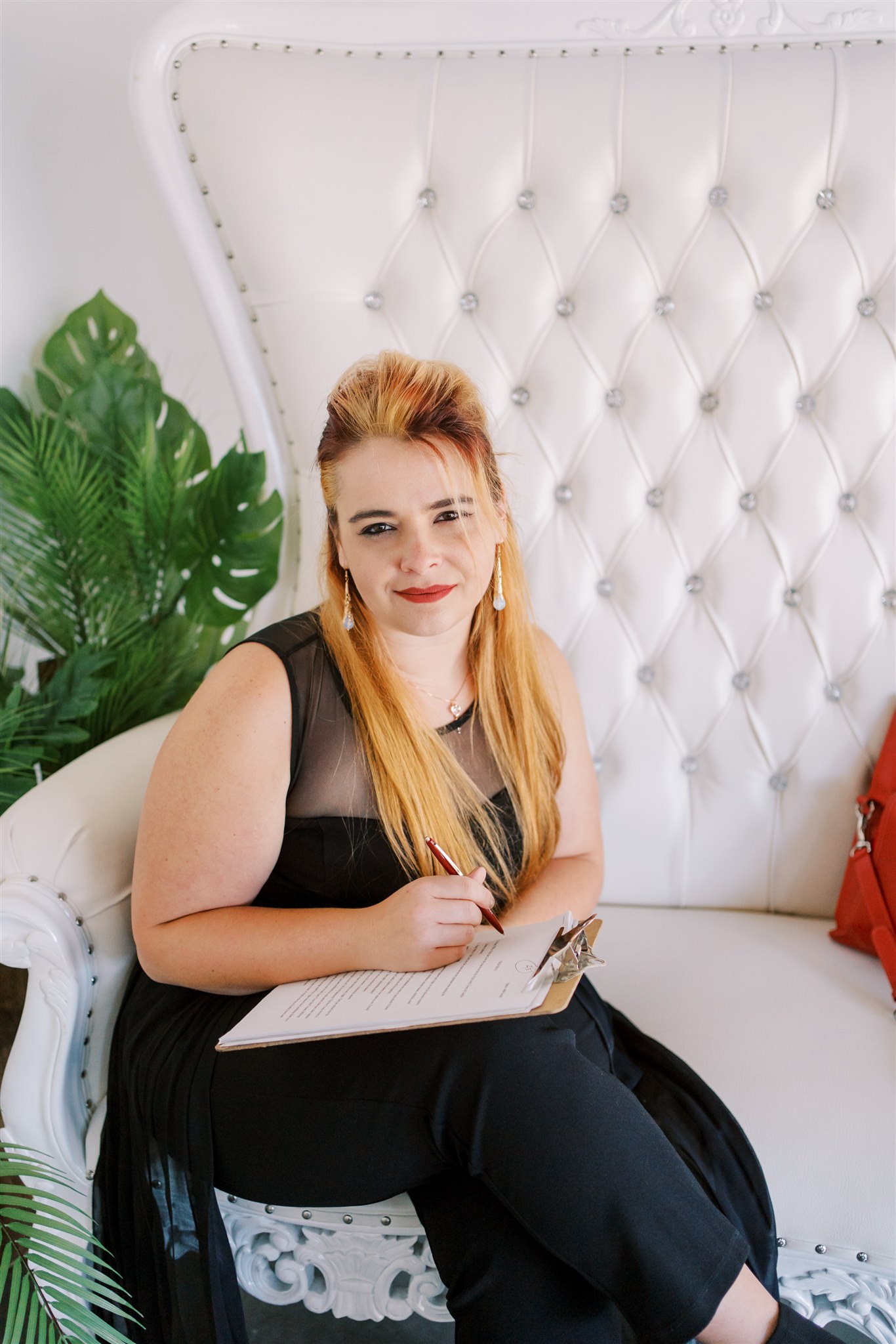 Our Founder and CEO
Samantha A. Goggans
Hi, there! I'm Sam. Welcome. I'm so glad you have landed here in branding your journey. I understand it can be hard to know who to trust with such a process of significance in the creation or recreation of your company.
Here's a little bit about me. I graduated Southwestern Community College with my Associates in Applied Sciences with a Major in Advertising and Graphic Design. I have since worked in branding and design for about 9-10 years now.
I decided to start this company, because I want to help people like you reach their dreams by communicating your identity clearly with your ideal client. I absolutely believe branding can change the way your clients perceive and interact with your brand. Don't know where to start? Schedule a 30-minute consult with me, and we will figure it out together.
The team at Mark'd By Design is helpful, responsive and has great insight into how branding works. I have never had a meeting with them that I didn't enjoy. I highly recommend them if you lack clarity in your business—they'll take great care of you.
Patrick Hanus
September 9, 2022.
Sam's rendering of my logo exactly embodies the message and meaning I want it to instantly convey to potential client's. This logo will not change for many years.
kristie sluder
March 15, 2020.
Samantha at Foreknown Creative took on a last minute project for me, pulling together a handout card featuring my sculptures for the Medal of Honor Museum in Chattanooga. She was responsive through the whole process, committed to getting it right, and the final product looked great.
thomas caleb Goggans
March 13, 2020.
Sam helped me build my brand, and she designed my logo. I think what I loved most about working with her was how skilled she was at helping my grow my awareness of my heart for my brand and what that would look like. It's made me love my brand more and see so much more meaning in those little details that express it (the colors, the fonts, etc.), and that gives more joy & purpose to the everyday work building my business! It was amazing to watch my brand come to life working with her, and I was amazed how much I grew in my understanding of design, so that I have more knowledge and skills, too. Thank you for my beautiful logo!
Katie Cahill
March 1, 2020.